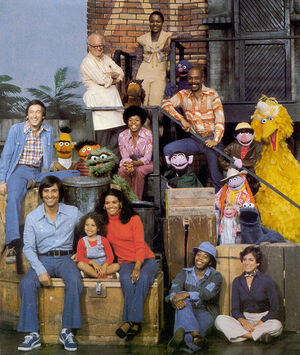 Jon here-
So here's the last day of our "Thanks" to
Sesame Street
, just in time for Thanksgiving. I hope you all have a fantastic Thanksgiving if you celebrate it, and if you don't... Well, I hope you still know this sky is blue sometimes and the stars shine bright sometimes...
For our last one, it's from me... And it's something for me to be thankful for... Amazing friends...
The question I asked the crew was:
"Share with me your favorite moment or memory from anything Sesame Street related"
And here's mine...
Sesame Street is a huge part of why I do what I do, puppetry. I was raised on it in the 1970's and 1980's. There wasn't cable yet so TV options were limited, and like good parents do, mine didn't allow TV to be a babysitter, so I only got to watch TV at certain times. PBS was what I watched, along with some other specific shows, The Muppet Show, and Saturday Morning toons, etc… I learned something from that show that you don't see too much of these days on TV; Compassion and empathy.
Over the years Sesame Street stayed a constant in my life. When I hit an age where it wasn't cool to like it anymore, I still did and didn't care, and then it was cool again because we had all gotten older and there was a nostalgia to it, so I guess I was cooler than I though, hahaha…
In 1993 Pete, our friend Sten, and I bought tickets to see Sesame Street Live as a goof and we ended up with almost front row seats, we were 18, 19 years old. We were jazzed up about this, looked like it was gonna be a goofy Friday nite.
But the Monday before my brother died.
I could have sat at home all bummed out, but Pete and Sten would have none of that. They made sure we went to see "Let's Be Friends" and it was a blast. I laughed all nite about how wacky we were for being there, and two chicks we knew even stalked us to the show, hahaha...
It was a revelation to me that life goes on, Sesame Street was part of that, and it was just what I needed. And going to Sesame Street Live in the fall became a short lived annual tradition that a bunch of us did.
I love my friends, my family, and life is good.
- JB
Jim Henson has been quoted as saying
"Life is meant to be fun, and joyous, and fulfilling. May each of yours be that-... Please watch out for each other and love and forgive everybody. It's a good life, enjoy it."
So if you're White, Black, Christian, Jewish, Muslim, Male, Female, a Hermaphrodite, Skinny, Fat, Short, Gay, Straight,
Remember we're all part of the Human Race,
Love and respect each other...
For more on the history of Sesame Street check out the links below
and
For bring us 40 Years of Sesame Street!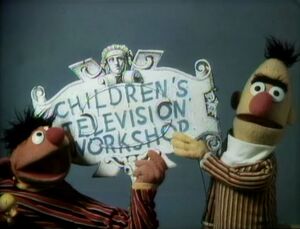 Pics for Open Sesame (Street) were snarfed from
Muppet Central
,
Tough Pigs
, and
MuppetWiki
,
thanks!